:::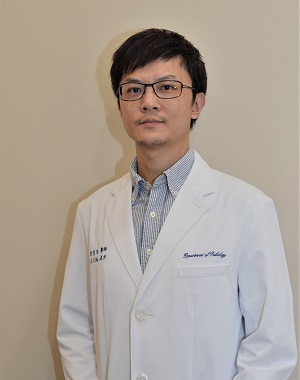 ORCID no.ORCID no.0000-0001-5758-1641
Education
In addition to the medical business, he is currently studying for a doctorate degree (PhD) in the China Medical University (CMU).
MD, College of Medicine, National Defense Medical center (NDMC), Taipei, Taiwan
PhD student, China Medical University, Taichung, Taiwan.
Experience
Attending Physician, Department of Pathology.
Specialty
specializes in general pathology.
Language